Latest edition of 'Cindy's Wind'
From the pen of Cindy Bailey, GreeneSpeak Editor/Publisher
See more on the Cindy's Wind Facebook Page!
'He fills my life with good things.

My youth is renewed like the eagle's!

–Psalm 103:5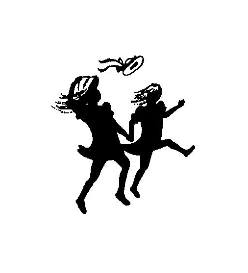 By Cindy Bailey, GreeneSpeak Editor/Publisher
When we were both about 17, Bob and I didn't care much for roller coasters.
Zipping around steep hillsides in his red Jeep with the canvas roof and doors off was thrilling enough for me! With a red-polka dot cap stretched on his full head of curly black hair, and my blond wisps tied up in a red handkerchief, off we'd go on a picnic.
One spring day, my cute little boyfriend showed up with a delightful present: a huge handmade picnic basket, complete with a red and white checked picnic cloth.
I cherished everything about it from the moment I laid eyes on it, not to mention the fact that Bob already knew me so well. When you looked at it, it made you feel like the picnic had already started!
Of course we took it to all our favorite haunts, Ryerson Park (when it had a lake), Ohio State Fair, Pymatuning, Amish country–filled with my totable nummies.
I remember pouring over the Ideals Picnic Cookbook I bought when I worked at the local Christian bookstore. It still sits on my shelf to remind me of those vintage days.
We were teased mercilessly about my new gift, "Guess you two can't eat picnic food out of a brown paper bag." I was a little offended at the time, although it makes me smile now, yet nothing could tame my joy over this pretty but practical gift.
And you know, I have carefully preserved that basket, and the cloth has not one stain, even though that receptacle has never missed an event on the Bailey homestead in almost four decades.
Lined with the red cloth, birthday plates and napkins the girls sticking up out, that woven wonder can be seen in the milestone photos from our life out here in the woods where we're still in the hills and where picnics (and thrill rides) are best.
I took it to pot lucks at church and people always oohed and awed over it, and it might as well have been our firstborn child, I was so proud LOL.
But that basket also brought comfort in our rough patches. I toted noodle soup in it for my mother-in-law and my dad when they were sick and couldn't eat much.
Lil used to remark about the pretty basket and I think it was a fond memory for her that her son had picked out such a useful gift all those years ago. In fact, she owned a similar one she took everywhere; she once put our infant Julie in it for a nap. Like Bob, Lil was one of the most practical people I ever knew.
These days when I arrive at my mom's house with it on my arm, she can't wait to see what's in it. Having read the original version of this column in my newspaper, one of the women at the ladies' Christmas party spied it right away and exclaimed, "That's the basket you wrote about! I have one that's very special to me, too!"
And I realize it is only an inanimate object, now more than 40 years old, that I've projected my emotions upon, but it's the first thing I'd grab if there was a flood, which isn't likely up here on this ridge.
Just recently, Bob and I have re-instituted our picnic tradition and I can testify that the basket still works! I think everybody in this house enjoys seeing it, because it always turns up on our happiest days.
And in this season of giving and receiving, I still feel grateful for this unexpected gift, a sturdy vessel that has accompanied me and Bob through our journey together since the 70s.
Really does make it seem like it all began just yesterday.
"He fills my life with good things. My youth is renewed like the eagle's! "