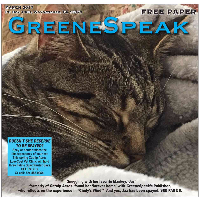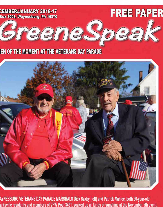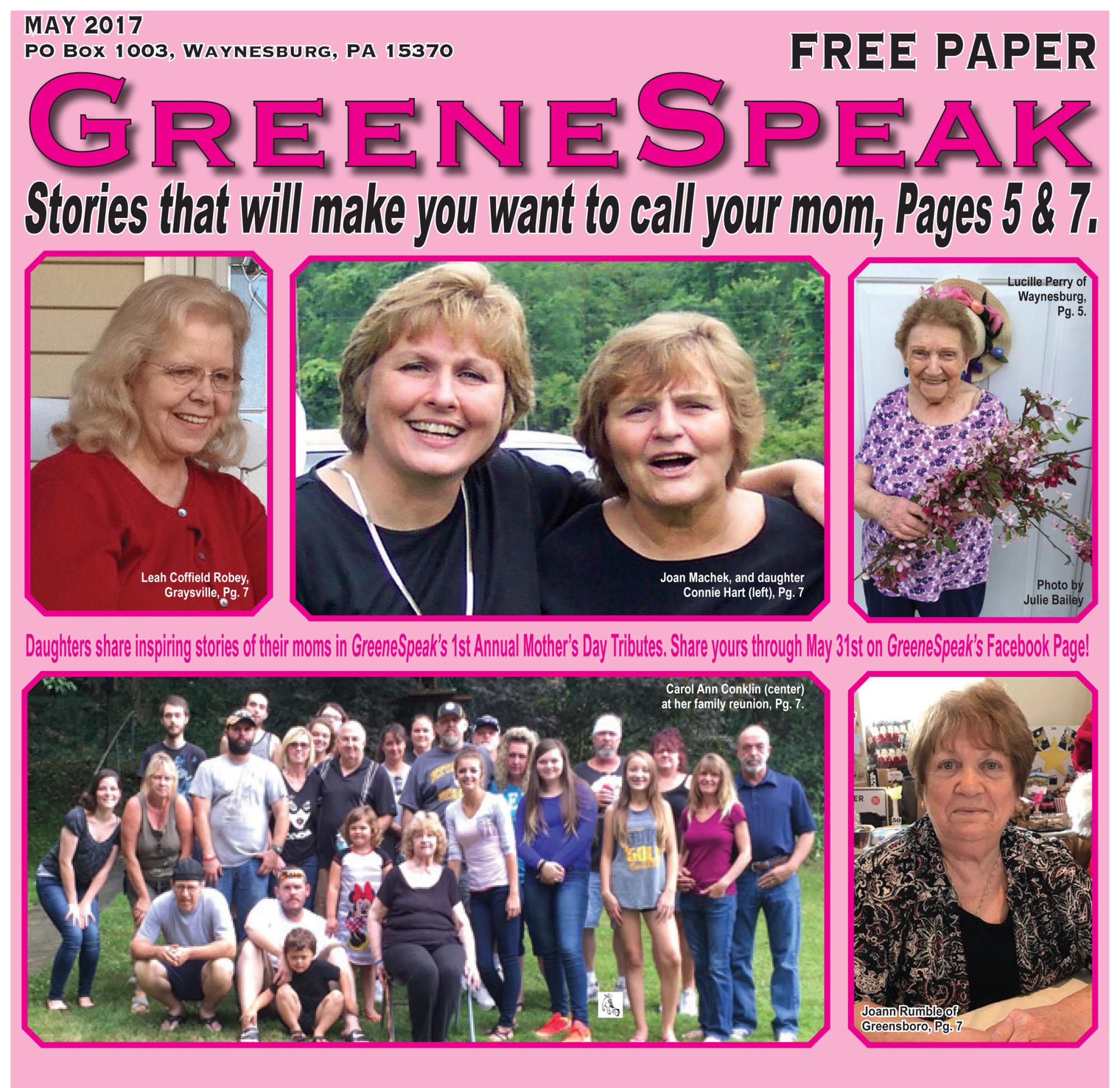 At GreeneSpeak, the Publisher has always been dedicated to providing local news and views free of charge to people in and near Greene County, PA. If you've been with us for the last 13 years (the original GreeneSpeak website was launched way back in February 2004!), you may know that we don't offer too many bells and whistles: just honest reporting, heartfelt writing by local authors, and as much news as we can afford to print. We don't have IT experts here; we move forward with technology as much as the time and pocketbook of one person can stretch (and still have some semblance of a life LOL.
So we hope you will enjoy the archived complete back issues of GreeneSpeak and be patient with us as we add more.
The things that matter won't change at GreeneSpeak, including our dedication to social justice, our support of worthy causes, and our brisk conservative political views, but mostly, what lies beneath it all: the hope that people can find in knowing God.
The paper is free locally and available for $15 per year at PO Box 1003 Waynesburg. We encourage you to pick up an extra copy for a former Greene Countian who doesn't live here now, and mail it to them yourself.
If you own a business and like the sound of what we do, contact Editor/Publisher Cindy Bailey at 724-344-7980 or cinswind1290@fairpoint.net. I can send you some sample papers. You can
see our very reasonable ad rates right now if you click on the "Advertise With Us" page, above. Discounts are available for multiple ads.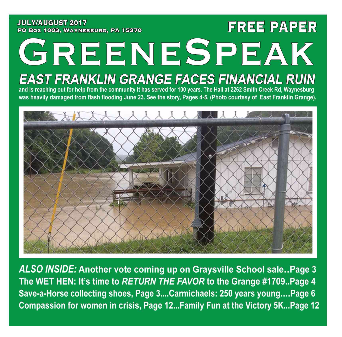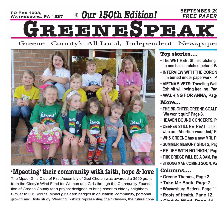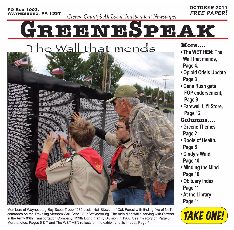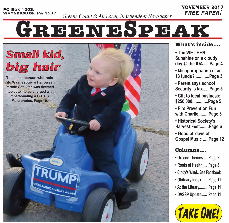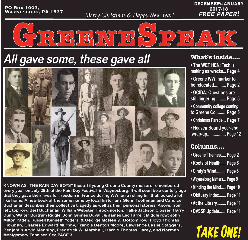 MARCH PRINT EDITION OF GREENESPEAK IS READY TO DOWNLOAD RIGHT NOW!
What's inside.....
...The WET HEN smells a RAT at the AgriMed medical marijuana project. Page 4.
...New column: TRAVELS WITH GREENESPEAK. Read the backstories on the stories! Page 3.
...Cover story: 'Surprising Treasure in Clarksville' features the new Pillar of Faith Church where the young pastor and congregation hope to burst out of the church walls into the communtiy. Page 6.
...Ousted Conservation Board members speaks out about commissioners & politics. Page 4.
...All you favorite columns, feature photos and lots more more!